Textured walls or ceilings can be very difficult to work with. Specifically when it come to matching the existing texture after the restoration is complete. The walls and ceilings of this home were done with a textured plaster. Over the years both surfaces were starting to show a lot of cracks that eventually lead to complete separation of the plaster creating holes in the walls and ceilings. All of those areas (about 25 for this room) needed to be scraped out to the base of the wood lattice.
BEFORE: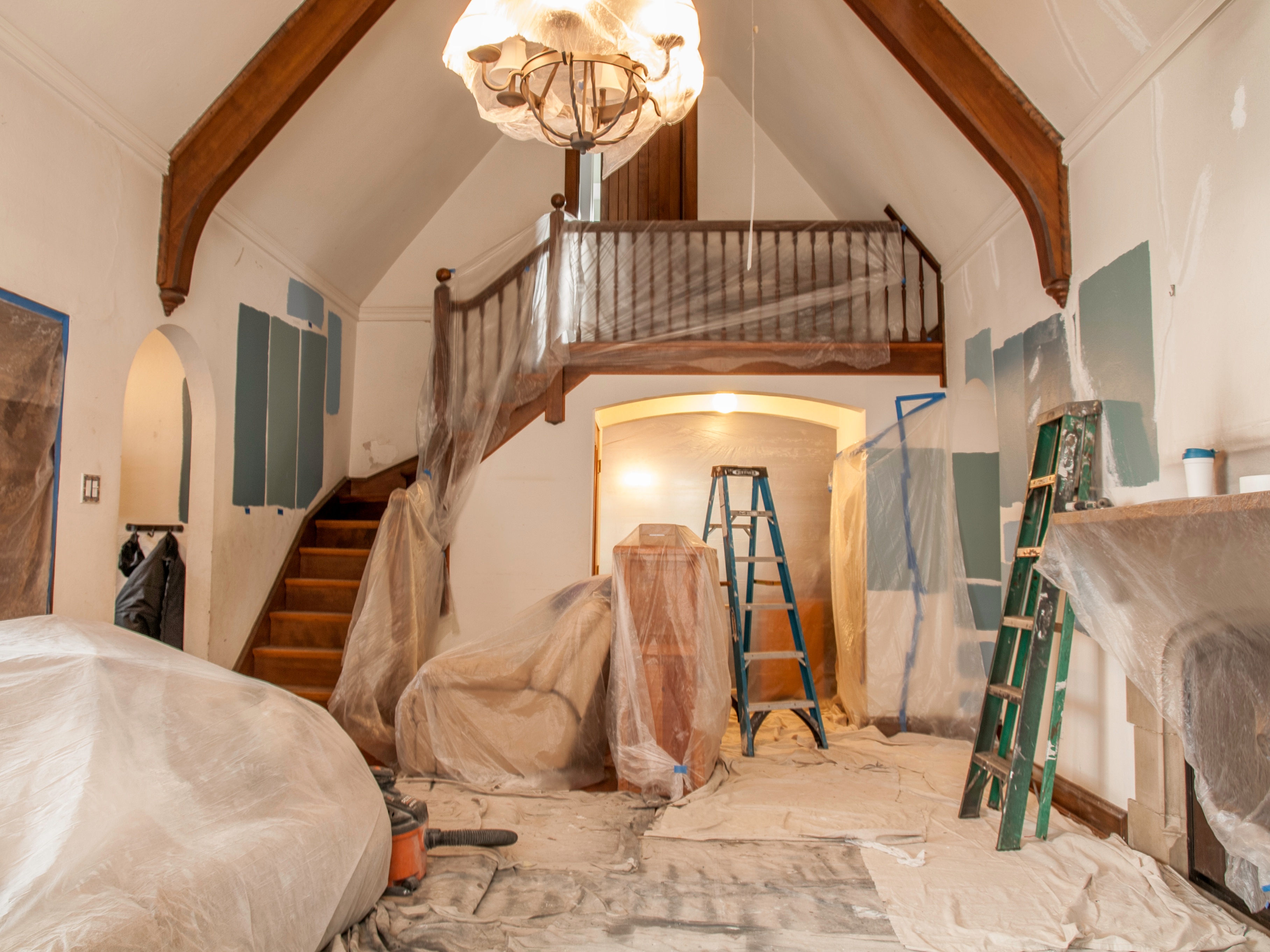 Once that was complete a base coat of plaster was applied to each area. Once the base coat dried mesh taping was applied to each crack followed by a top coat of textured plaster to match the existing texture. It took three days to complete the preparation of the walls and ceiling so the plaster could dry and cure properly before priming and painting.
BEFORE: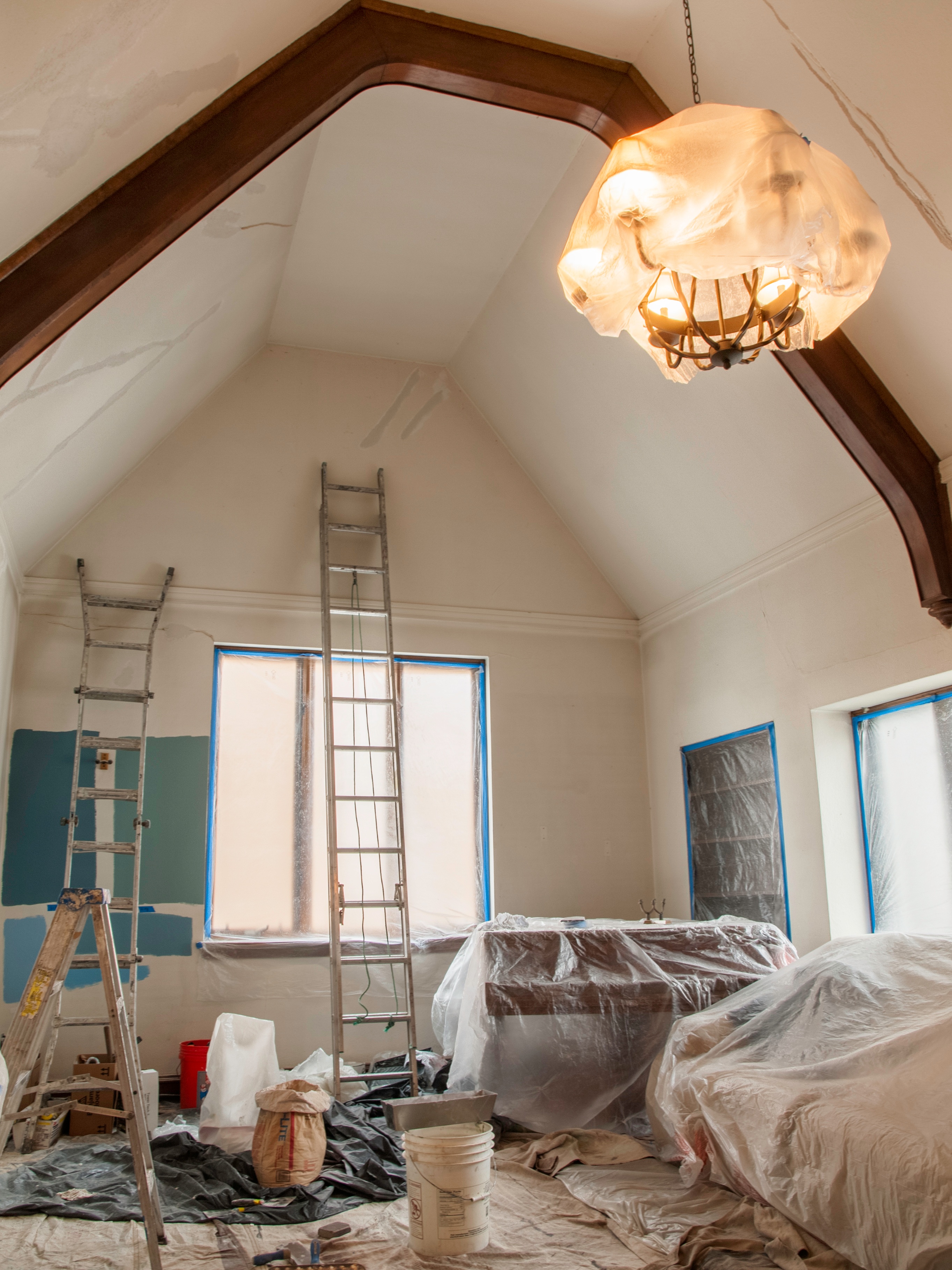 The homeowner wanted a soft / light blue gray for the walls to complement the large area rug in the room. With it being such a big space I recommend going a bit deeper / bolder with the wall color to pull out more of the colors in the rug and to prevent the color from being washed out from the natural light. As you can see from the picture we sampled many (6) blue gray colors. We finally decided on Benjamin Moore HC-153, Marlboro Blue which was two full shades darker than she originally wanted. She was so excited to see the finish results and absolutely loves the color and restored condition of the walls and ceiling.
AFTER: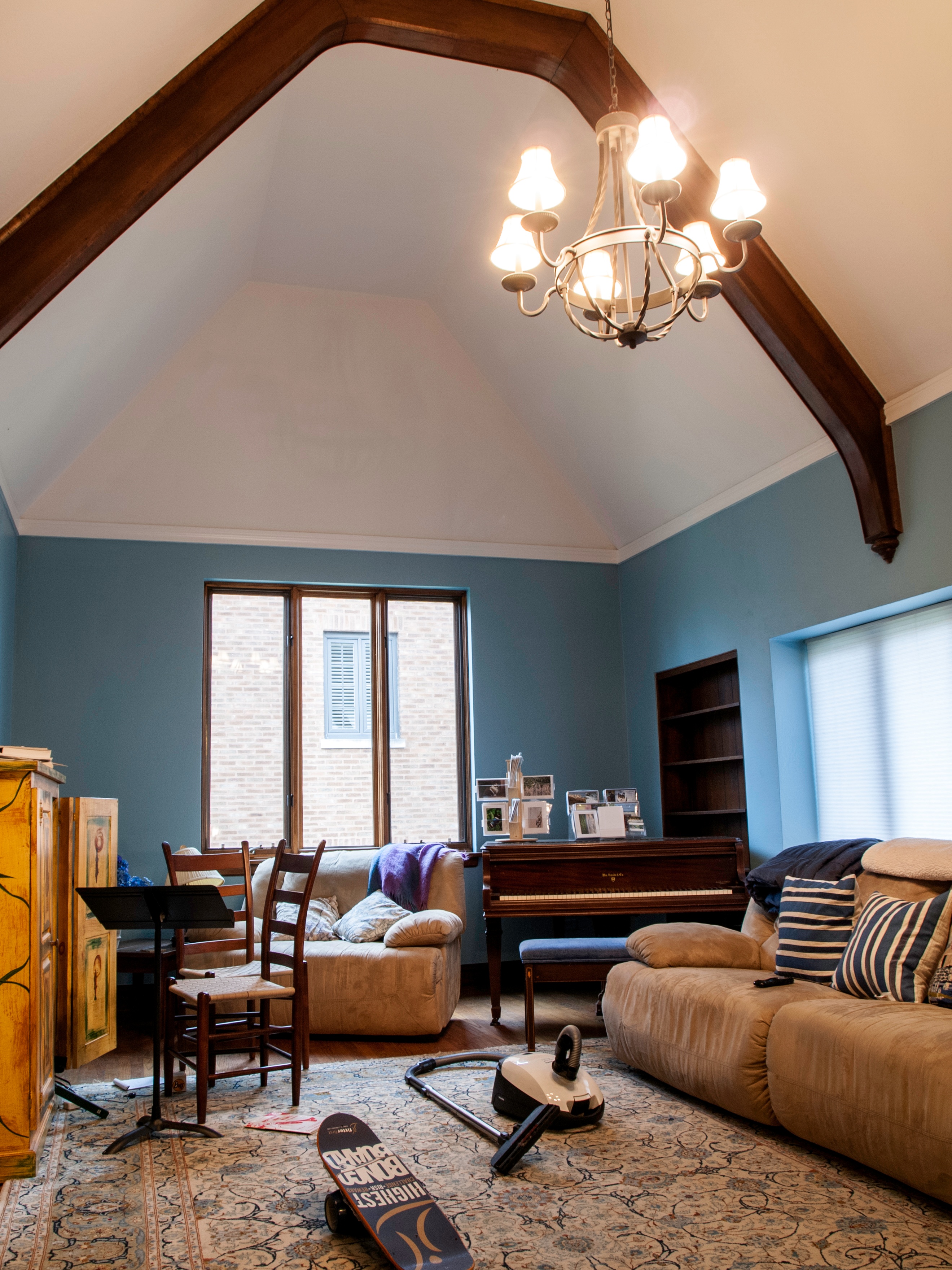 Don't hesitate to email to call me with any questions if you are thinking about painting the interior of your home in 2016. I would be happy to help. 
Please be sure to sign up for the blog to continue to get valuable information to help you with your interior painting projects and other general painting tips.