What to do when your kids ask you to paint their bedroom? You help them pick out a color and you paint the walls. Well, what happens when between your two kids they have 10 "favorite" colors and want to paint their walls with all of them? First reaction is to laugh and then second is to figure out a way to incorporate as many colors as possible.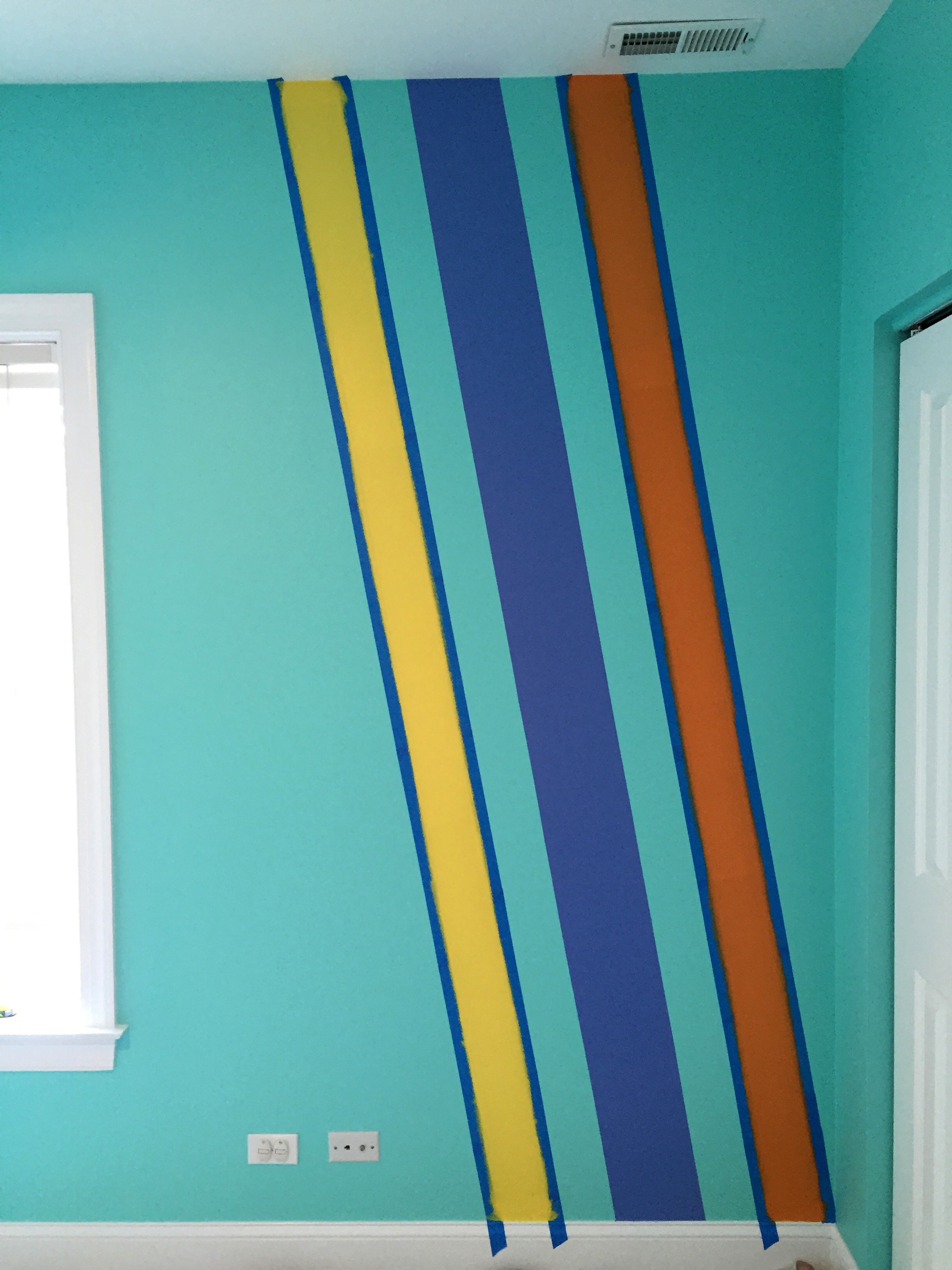 My idea was to stripe the walls and ceiling with 4-5 colors along with a base color for the walls. We were able to narrow down the colors to six and decided on Behr Island Oasis eggshell finish as the base color for the walls. The striping colors are as follows:
Yellow: Behr – Bonjour – semi-gloss finish.
Blue: Behr – Lapis Lazuli – semi-gloss finish.
Orange: Behr – Tart Orange – semi-gloss finish.
Purple: Behr – Dynamic Magenta – flat finish.
Green: Behr – Eagle's Mark – flat finish.
The decision was made to have different finishes for the colors to provide additional depth other than just the colors themselves. All of the colors were matched in Benjamin Moore Natura that provides minimal odor and VOCs (volatile organic compounds).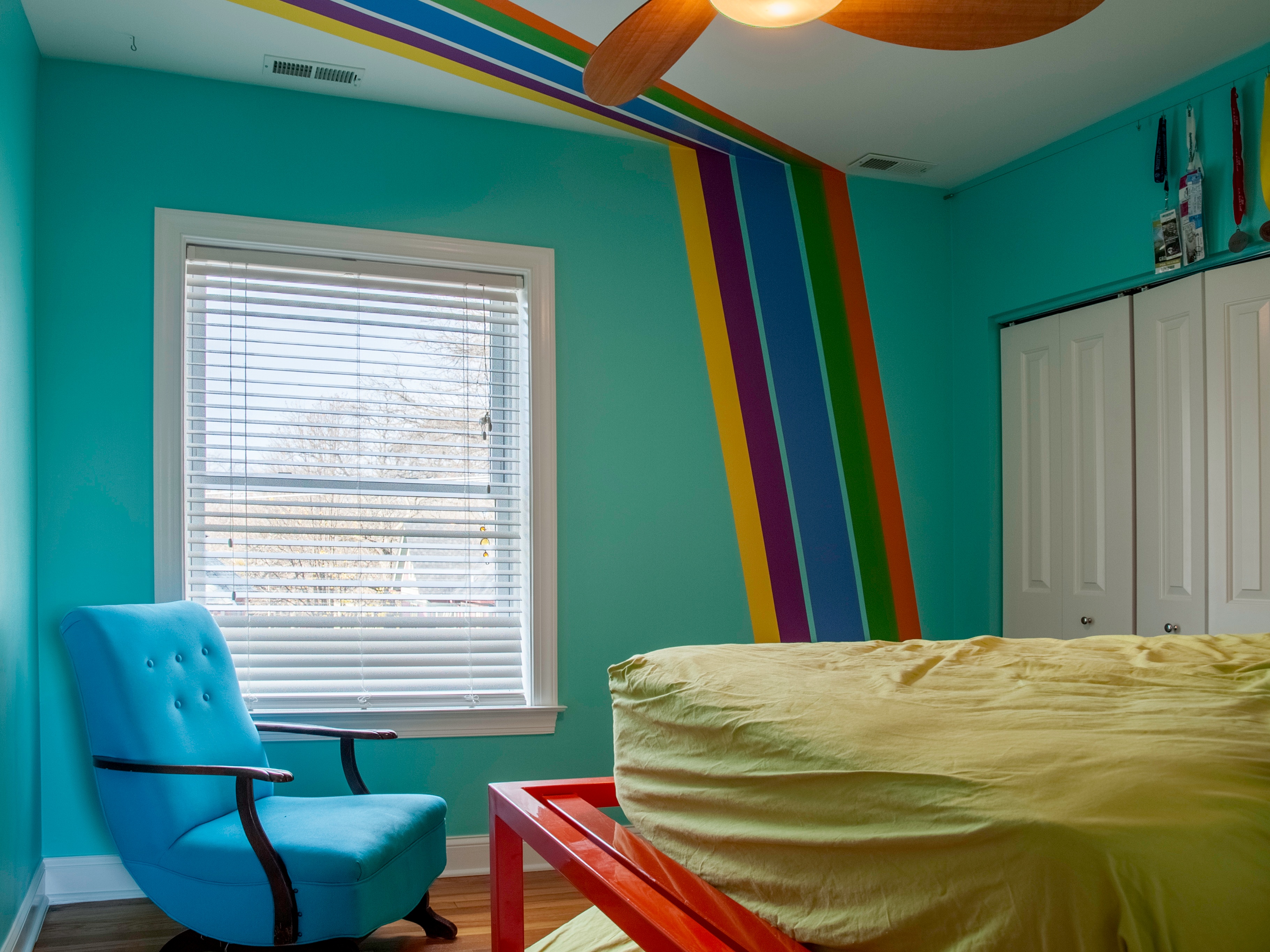 The application of two coats of the base color took four hours. The measuring, taping and painting of the five stripe colors took me 13 hours to complete. The end result is a very happy 6 and 3 year old who love sleeping under the "rainbow" each night 🙂
The next blog will be about textured wall and ceiling plaster restoration and painting.
Please be sure to sign up for the blog to continue to get valuable information to help you with your interior painting projects and other general painting tips.