The homeowner contacted us for our restoration services as the walls and ceilings the dining room, sunroom, living room, entrance and fireplace mantel in the living room needed some TLC. Many of the wall corner joints had failed along with the wall to ceiling joints due to age in all of the rooms. All of those area were repaired by removing the failed joints, application of USG Structo-Lite base coat plaster since many of the holes along the joints were deep, applying new corner joints, one coat of Durabond and two top skim coats of 3M easy sand joint compound before priming and painting. All of the walls were painted in an off white, Benjamin Moore Mountain Peak White (2148-70).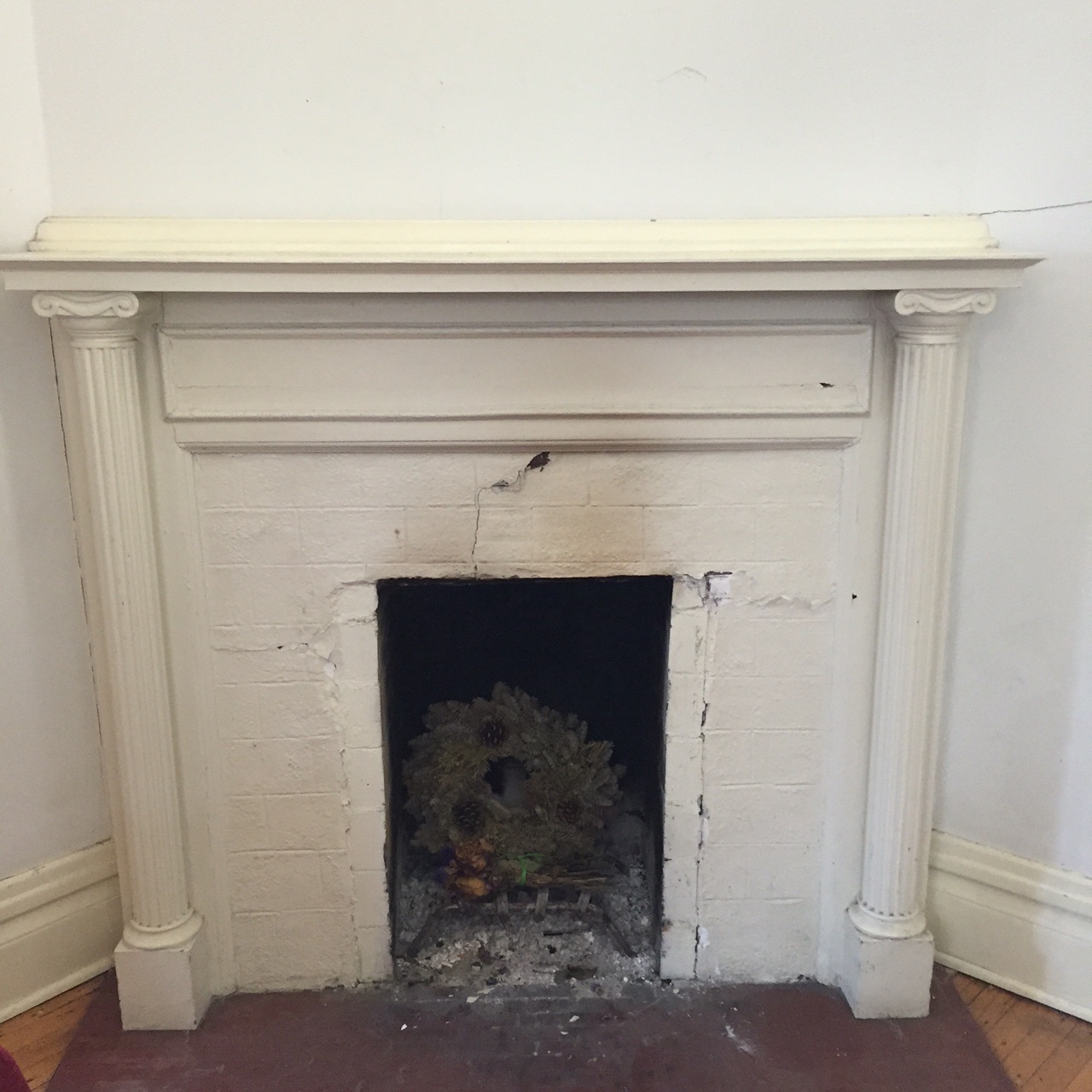 Since all of the walls were a soft off white she really wanted to highlight the fireplace mantel in the living room with two colors if we could restore the brick/plaster and wood. As you can see from the pictures the brick/plaster was in really bad condition. The damaged areas had at one time been repaired as the failed areas were plaster patch and not brick. The decision was made to build up the damaged areas with the same base coat plaster patch we used on the walls since it provides a rock hard texture finish. To get the texture of the plaster patch to match the existing texture of the brick we rolled the patched with a 1/2″ nap about half way (3 hours) through the drying process to add additional texture. After the patch was dried we scraped and lightly sanded the patch to shape it to match the texture of the brick so when painted it provided a uniform finish.

After the brick was restored we focused on the top of mantel as the wood had completely split. We scraped out the damaged wood and filled the crack with Abatron two part wood epoxy. Mix equal parts A & B, mold to fit the crack and let it dry for 12 hours. After completely dried the epoxy was power sanded to smooth out and match the wood.

Before applying the paint all of the repaired areas were primed with Mad Dog Crack Fix. The homeowner wanted a bluish gray for the wood and greenish gray for the brick to work with the picture above the fireplace and accent pieces. The brick was painted with Benjamin Moore Knoxville Gray, HC-160 and the wood was painted with Benjamin Moore Jamestown Blue, HC-148.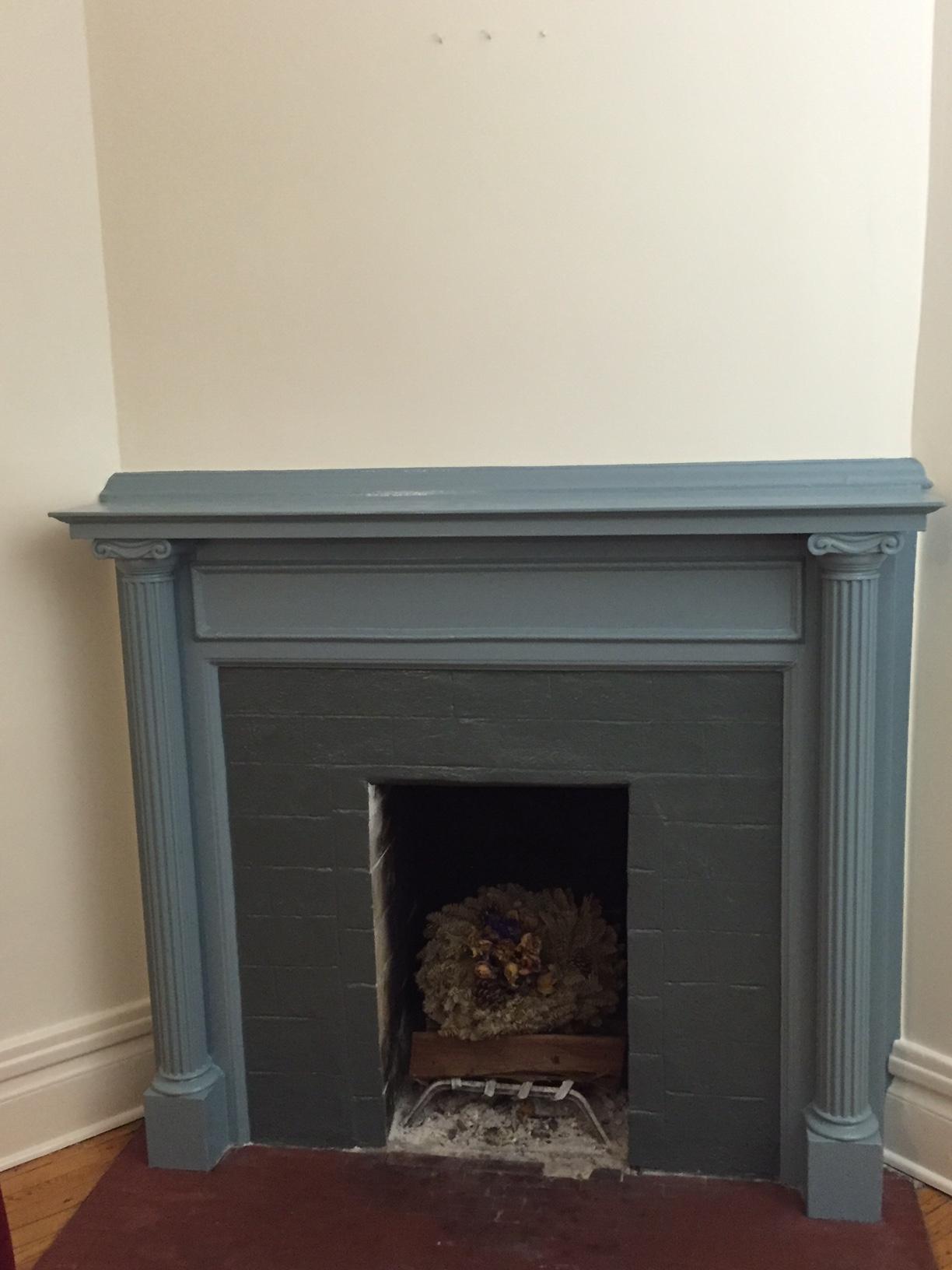 She absolutely loves the restored look of the fireplace and is happy to now showcase it in her living room.
Please don't hesitate to contact me with any questions regarding the restoration process.
Please be sure to sign up for the blog to continue to get valuable information to help you with your interior painting projects and other general painting tips.
{