This Victorian home was newly purchased by the homeowners in 2014 but not painted in 25+ years and needed a lot of siding, trim and window restoration to ready for painting. The homeowner contacted me in July for a proposal, accepted the proposal immediately and scheduled the work to being the last week of September. The project was scheduled for six weeks to be completed on November 7th. The first four weeks were all restoration and preparation including: paint removal from siding, trim and windows. Along with the removal of damaged siding / trim and installation of new. The areas that did not need restoration were scraped, power sanded, cleaned, spot primed and caulked to ready for painting. After the restoration and preparation was complete it took two weeks to paint the entire house and was completed a day early on November 6th.
BEFORE:
The homeowner wanted the siding to be a soft green with a bold / vibrant accent color that would pop against the white trim. We sampled six siding colors and decided on Benjamin Moore, HC-123 Kennebunkport Green in Regal Select High Build flat finish. We were able to get the brick color in one sample and decided on a deeper green of Benjamin Moore, HC-121 Peale Green in Aura flat finish. We sampled four accent colors before settling on Benjamin Moore, 2059-30 Laguna Blue in Regal Select High Build soft gloss finish. The trim, doors and windows were painted with a standard Benjamin Moore white in Regal Select High Build soft gloss finish. There were metal surfaces on the house that were painted with Benjamin Moore Super Spec D.T.M. Maintenance coatings low luster finish. The back wood deck was stained with Seal-Once Waterproofer Total Wood Protector. All necessary areas were primed with Mad Dog and caulked with OSI Quad Sealant.
AFTER: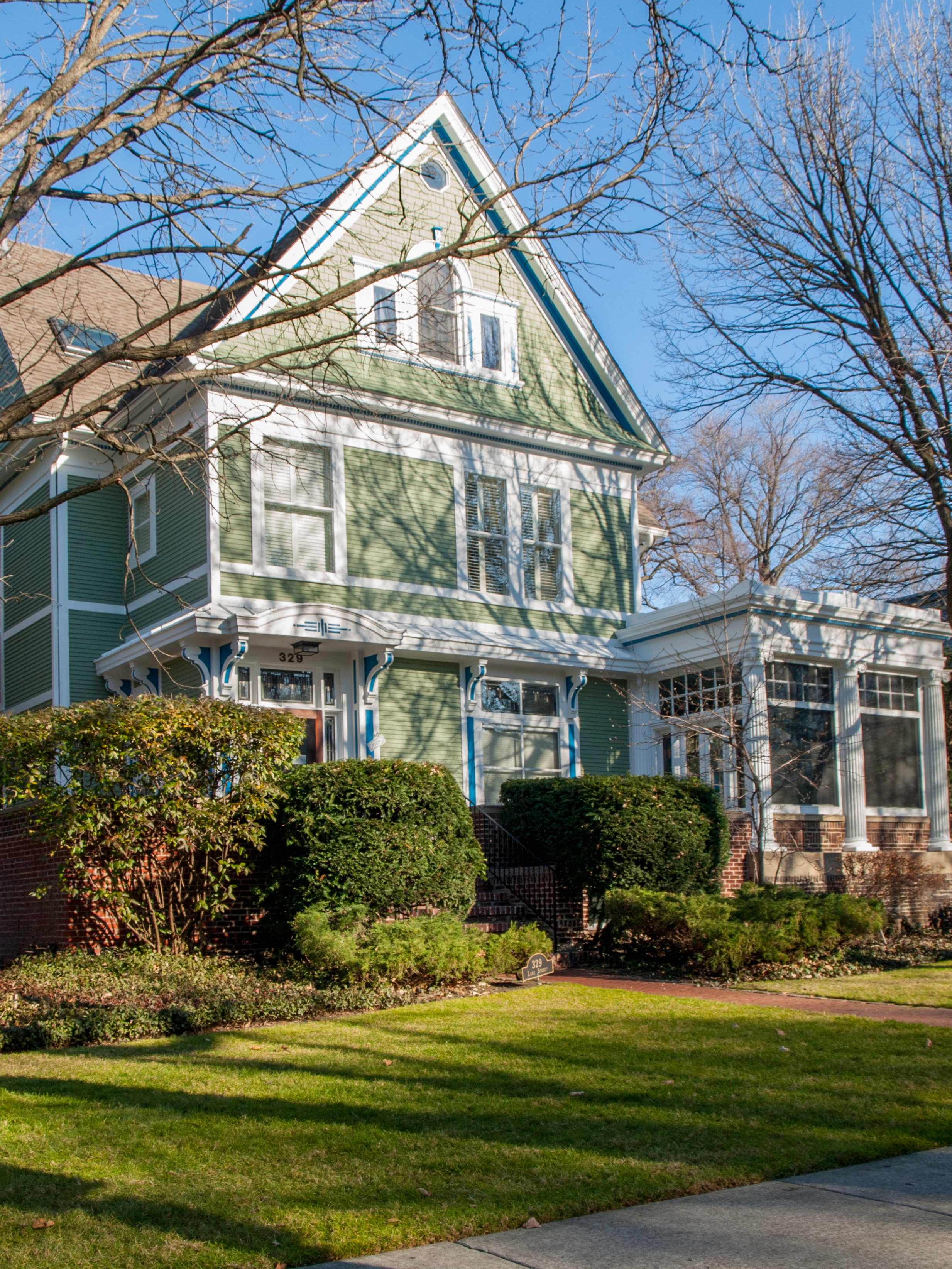 This project was fun to work on with the homeowners in trying to find the correct color combinations that gave the house a suttle pop. I believe we accomplished that goal with limiting the accent color throughout to give it that suttle pop without over doing it. The homeowners could not be happier and love the end results.
Don't hesitate to email to call me with any questions if you are thinking about painting the exterior of your home in 2016. I would be happy to help. 
The next blog will be about kitchen cabinet restoration.

Please be sure to sign up for the blog to continue to get valuable information to help you with your exterior painting projects and other general painting tips.